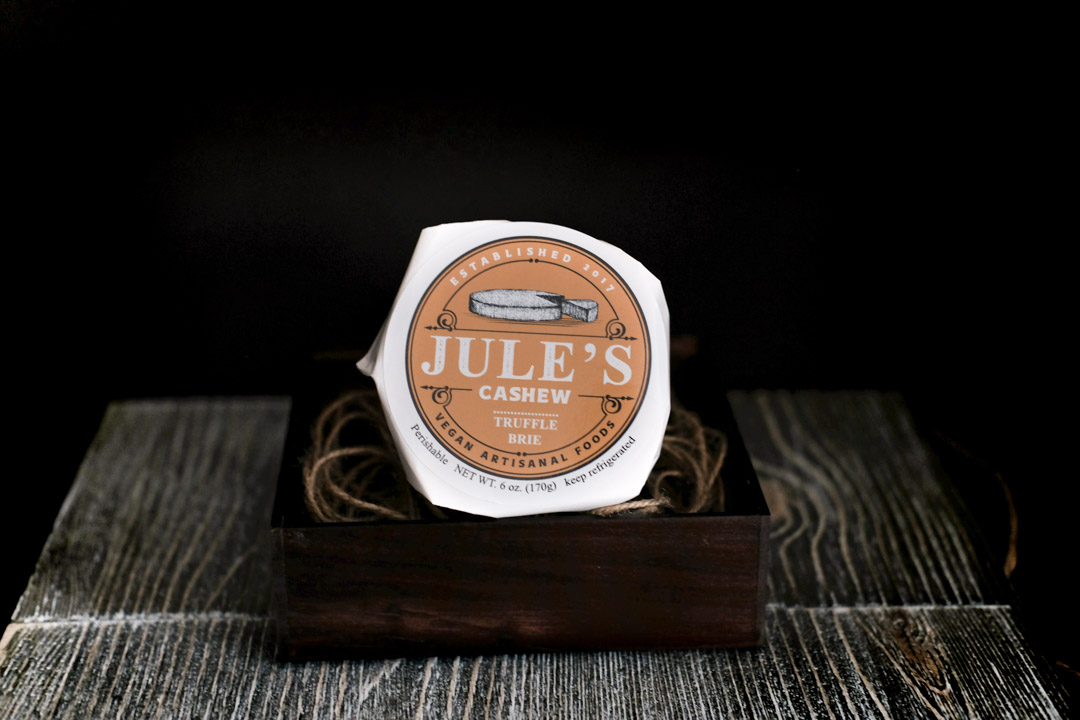 Cashew Truffle Brie
6oz. round of Cashew Brie. This Brie is completely plant based and oil free with no lactose or milk allergens. Aged 2 -3 weeks.
Ingredients: Organic Cashews, Filtered Water, Truffle Oil, Organic Coconut Oil, Enzymes, Salt.
Each Brie has a "best by" date. Once cut, we recommend consuming within 7- 10 days.